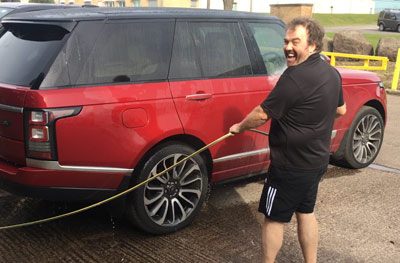 THAT LITTLE BIT EXTRA
Our car wash service is available from Mon - Fri 8am - 7pm and Sat - Sun 8am - 3.30pm.

Why waste time queuing at a car-wash or spend your own time cleaning your car when we can come to you, at a time to suit and keep your pride & joy sparkling clean with no time wasted, no fuss and no inconvenience. A beautifully clean car each-and-every time.

Personalised Birthday, Father's Day, Mother's Day, Christmas and Anniversary gift vouchers available. If you need to get that someone special in your life a present for their special day, then why not let us wash their cars for them. Please call for details on 07885 815 517.

£10 for a normal saloon or a hatchback car. £15 for a larger 4x4 or for larger MPV's, vans and trucks, call us for a price.
Contact Us